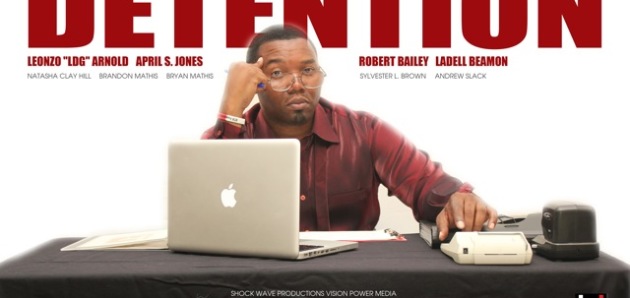 "Detention: The Short Film", takes a bold new look at modern day issues that students are faced with on a day to day basis. The story dives into the lives of 3 students that are living in a personal detention (emotional and social) and have been placed in detention in a student transitional school. While in detention, they come under the direction of Mr. Monroe, who has been broken down from a highly successful teacher who has helped many students develop a plan for their lives to a detention worker. Detention becomes a meeting ground for transformation to take place in this heartwarming story about finding yourself in the most likely of places…. Detention. Click to watch the trailer:...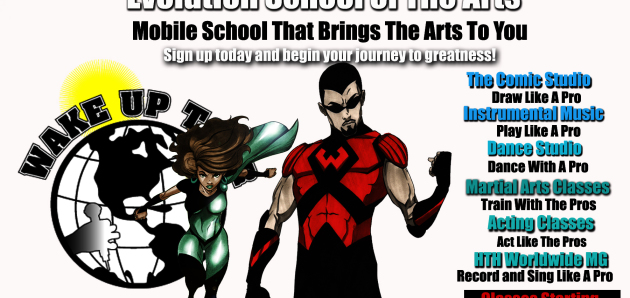 Detention: The Short Film
1

Evolution School Of The Arts
2

Visit Us On Facebook
3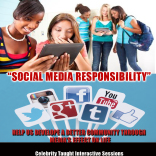 April is known all over the nation as the month in which Dr. Martin Luther King Jr. was assassinated here in Memphis, TN. It has been common practice to do parades and memorial services to honor the legacy of one of the most influential Civil Rights Leaders of all time. In embracing Dr. King's legacy, Heal The Hood Foundation of Memphis love to focus on helping our youth, "Live The Dream." On April 8th – 9th, Heal The Hood Foundation of Memphis is hosting the "Living the Dream Community Empowerment Summit" for a positive media blitz that will encourage Social Media Responsibility. The Living the Dream Community Empowerment Summit has a 7-year track record that has taken on various forms in order to educate the public and raise awareness for solutions to youth crime and violence. Over the years, we have walked away with several take away points and powerful results. This year, we are returning to our celebrity roots and engaging a very hot topic that is in need of an educational and solution driven platform to address those issues. Our focus this year is centered on Social Media Responsibility. During this two-day event, we are partnering with media outlets, celebrities, school systems, churches, businesses and community organizations that are looking to impact negative patterns of behavior on social media through positive imaging. In bringing together professionals, leaders, and youth, we expect to host a platform that is attended by over 1,000 guests and promoted widely across national social and mass media platforms. We are seeing more and more aspects of how social media is empowering society to perpetuate criminal and social deviant patterns of behavior that reduces the quality of life in communities abroad. We are creating a platform to teach youth and adults how to use their talents and gifts to promote positive images that impact society. Hamilton Middle School -1478 Wilson St, Memphis, TN 38106 Agenda General Session: Teen Summit Friday, April 8, 2016 6:00pm – 8:00pm Breakout Sessions: Workshops Saturday, April 9, 2016 9:00am – 3:00pm Breakout Sessions Dancing, The Industry, Talent and You: What dancers need to know Vocals On Deck: Getting The Best Out of Your Vocals Positive Media That Gains Attention: Writing and Telling a Story that Sells without Compromise The World, My Talent and...
Read More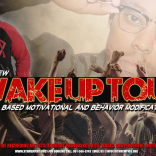 The All New Wake Up Tour  is bringing a new level of Edutainment to your school and community. This tour combines huge talent with a powerful message. The WUT creates an open invitation to artists that have a positive message and the talent to match. The invitation is to go into a crowded arena of kids and change their lives with those huge talents. This tour has seen huge transformations, but at the same time it has become the talk if the school systems in Memphis and will be traveling to surrounding areas. The Wake Up Tour has to date reached over 160,000 youth and the numbers are growing. Backed by GRASSY, Wal-Mart, Target and Arts Memphis, this tour magically transforms the school's Gym or Auditorium to a concert arena that helps melt away social and emotional issues. The tour speaks out against gang violence, assaults, drug abuse, bullying, and every type of social deviance that you can imagine. The tour is meant to shake the social consciousness of our youth while directing them in a new positive direction. In 55 minutes, the tour electrifies the atmosphere and tells a story of redemption and overcoming the odds. You will have to see it to believe. There are no limits to what this tour can do!  The Wake Up Tour will be singing, dancing, rapping, acting, motivating and magically coming to a school near...
Read More